CONNECT prides it's self in being made up of leaders from all corners of campus that share a common passion for service.
CONNECT offers a social aspect to help cultivate and foster these lifelong friendships. The social events grant members to get to know each other on a more relaxed setting. Whether its all dressed up for Formal or at a weekly dinner, unforgettable memories are always being made.
Who better to help us grow as people and expand our knowledge than our friends?
Our Social Events include:
Crush/Date parties

Boys & Girls night

Crawfish Boil

Halloween Party

Member Retreats
Semi Formal and Formal

Chicken Hangouts

Friendsgiving

Ski Trip

Weekly Dinners
In addition, the Internal Relations committee hosts speakers from the community to speak to the members about the importance of service, community and passion. This provides the members a great networking opportunity as they get to meet professionals and influential people in our community. Each speaker hosted is received by a warm welcome and gets to see our most spiffy business casual attire. After each speaker, members are always left feeling inspired and motivated.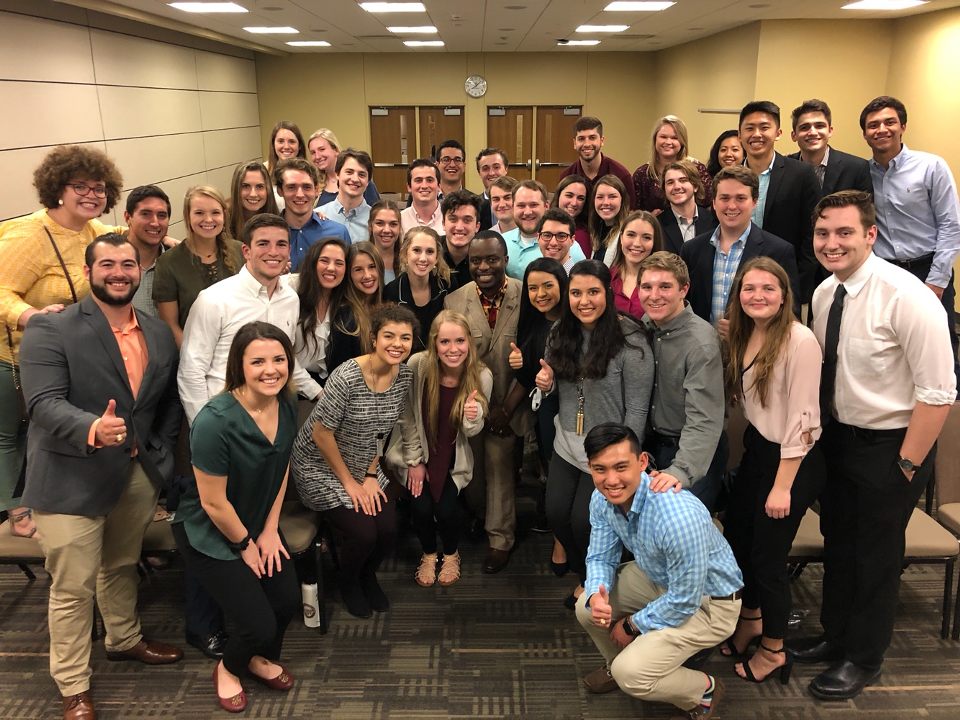 Annual week long trip during Winter break.
Encourages lasting friendships between members while challenging them to do something outside of their comfort zone.
Promotes teamwork and many laughs. Allows the members to have a chance to compete and work together outside of a professional setting.
Grants the opportunity for all members to bond and have a fun time doing so. From icebreaker name games to deep conversations, it's a great way to kickoff the fall and spring semesters.